Introduction
Enernite Platform is a next-generation geospatial analytics platform offering growing suite of tools for working with renewable energy development. Use the Platform to find suitable areas, assess specific parcels and design viable concepts for onshore solar and wind projects.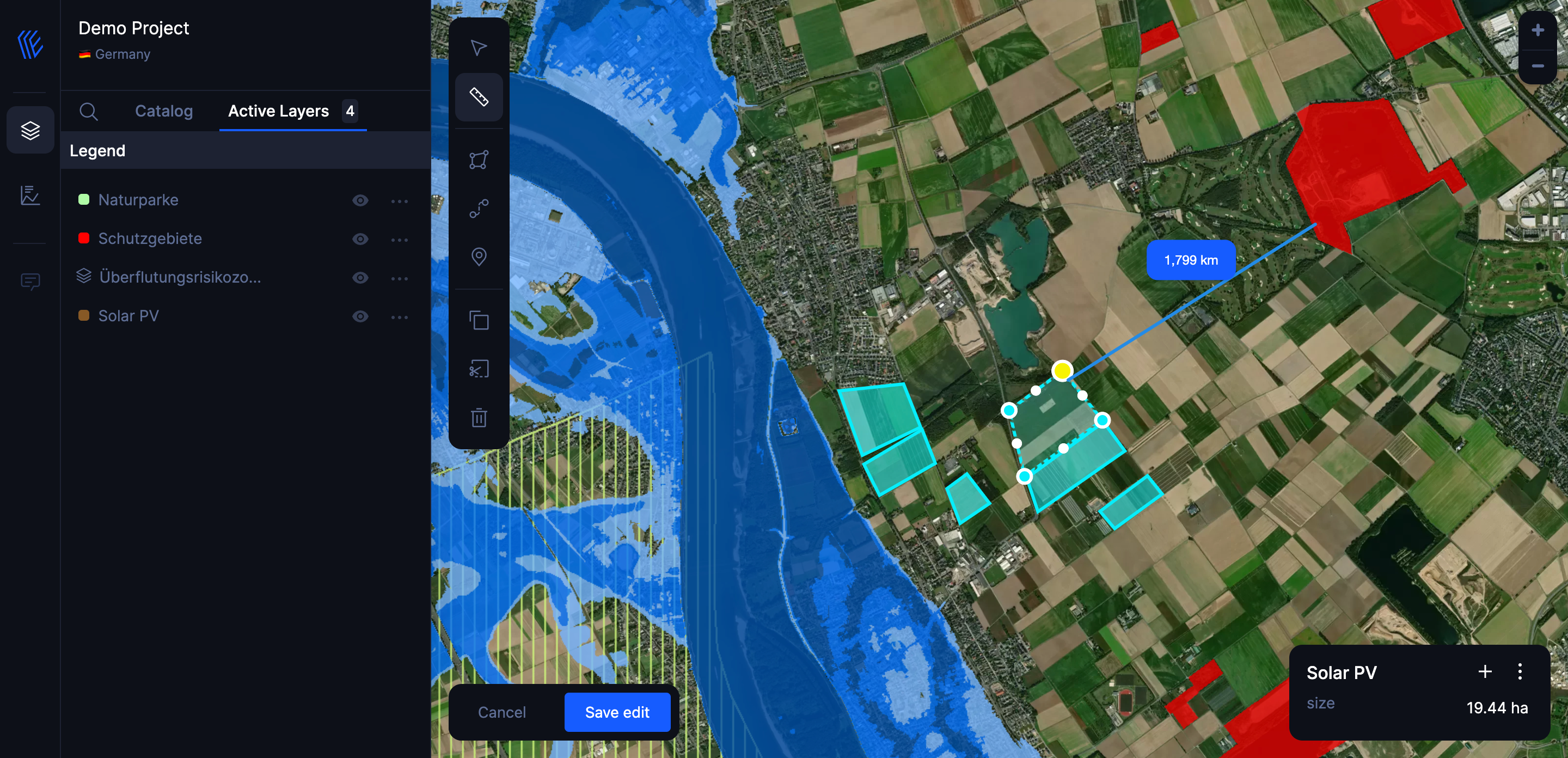 Features
Easily view essential data, e.g. grid infrastructure (transmission lines and substations), on a map
Find suitable areas and specific parcels with advanced analyses
Analyze sites for environmental hazards and create constraint maps (including setbacks)
Calculate buildable area
View additional layers
Track and review sites/projects
Export data for downstream work
And, you don't have to be a GIS expert to use these tools. Our tools were built with developers in mind so that you can run powerful analysis in minutes without needing a background in GIS analysis.